Branded food databases, food labelling, and reformulation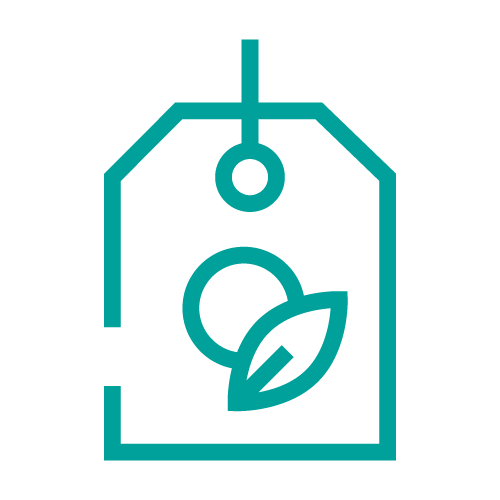 Branded foods databases are becoming very valuable not only in nutrition research but also for clinical practice, policymakers, businesses, and the general population. This because the percentage of branded foods that consumers purchase compared to generic foods is steadily increasing. In contrast to generic foods, branded foods are marked by rapid changes because of reformulations, the introduction of new foods, and the removal of existing ones from the market. Reliable data about the composition of branded foods is essential to provide insights into those changes.
Explore different methods to generate branded food datasets, examples of available tools and services for who wants to use such datasets, and a series of case studies developed in the FNS-Cloud project for the different types of users of branded food datasets.
What are branded foods?

Branded foods are prepacked foods, typically equipped with a label showing information on the ingredients and the nutritional content. Barcodes are usually used as a unique identifier of specific foods.

What are branded food datasets?

Branded food datasets are very large datasets with nutrient composition and other information for tens of thousands prepacked foods. Data usually reflect information from food labels, and could be enriched with additional information. Datasets need to be updated regularly because new or reformulated foods are being launched all of time while other products are removed from the market.

Why do we need branded food datasets?

Food researchers need food label data to support food policy development. For instance, they monitor food and nutrient intake, and progress on food reformulation. Food label data is also very useful for dietitians, public health educators, mobile app developers and the food industry.
How are branded food datasets generated?
Food label information can be sourced from food manufacturers and retailers, from physical food labels, or from web pages with labelling data of branded foods (i.e. online food stores, manufacturer's web pages, etc.). In the FNS-Cloud project, we used and compared various approaches to generate a harmonised branded food dataset, which was used for a series of demonstration case studies.
Learn more about Food Monitoring Studies in this video.
Services and tools for branded food datasets
This section details examples of available resources for users of branded food datasets that were used or generated in the FNS-Cloud project.
Users of branded food datasets
The aim of the "food labelling & reformulation" demonstrator is to showcase how food label data and branded food databases can be useful to a wide range of users, from researchers to policy makers, consumers, food businesses, app developers and clinical practitionners. The cases studies below illustrate differents aspects of the use of food labelling data.
Researchers

epidemiological dietary studies (consumption)
dietary intervention studies
clinical intervention trials, where diet or foods are considered co-founding factors
food supply studies assessment of exposure to food components

Assessing the validity of data in branded food datasets

FNS-Cloud case study demonstrator

Valid food composition data are needed in nutrition research, for example in studies investigating dietary intakes, where branded food datasets are becoming a particularly valuable resource. However, the question arises whether food labelling data correspond to the actual composition of the branded foods. A case study was conducted on 51 sugar-sweetened beverages in the CLAS branded food dataset, in which labelled content of sugar was verified by laboratory measurements. The study results showed that the labelled sugar content is reliable and can be used to compile branded food databases. The sugar content was within the tolerance levels in all investigated samples.

More information: Hafner et al. 2022, Front. Nutr. Doi: 10.3389/fnut.2022.794468
Policy Makers

basis for evidence-based food policy decisions monitoring of the food supply
assessment of efficacy of food reformulation programmes
regulatory restrictions, related with specific food components (trans fats, additives…)

Monitoring food reformulation

FNS-Cloud case study demonstrator

Continuous food monitoring studies provide insights about the changes in the food supply, supporting the decisions of policy makers. Such monitoring can be focused on various aspects of food composition, including the content of nutrients and the use of food additives. The FNS-Cloud project used longitudinal data, originating from several cross-sectional food monitoring studies, to provide insights on food reformulation. An example of such study, which was focused on both nutritional composition and use of additives, exploited trends in the composition of non-alcoholic beverages in Slovenia. The study highlighted a sharp rise in the use of sweeteners between 2017 and 2020.

More information: Hafner et al. 2021, Front. Nutr. Doi: 10.3389/fnut.2021.778178
App Developers

operation of IT services where branded food composition data is needed
mobile apps and web services for supporting consumers and health practitioners (to support dietary, lifestyle and health objectives)

Consumers

supporting and guiding informed food choices
enabling comparison of different foods
supporting choices of healthier foods
assuring food safety, particularly to those with special dietary needs (including allergen management and specific diets)

Branded food datasets are a useful resource for app developers and support healthier food choices

FNS-Cloud case study demonstrator

Access to reliable branded food datasets is essential for efficient functioning of mobile apps that are covering peoples diets and food choices. In the FNS-Cloud project, we used automatic data transfer through an Application Programming Interface (API) to connect the data collected in the food monitoring study with the mobile app VešKajJeš, which is used in Slovenia to support consumers in healthier food choices. Transferred data included all parameters needed for nutrient profiling in the food traffic light system (food category, the content of sugar, salt, (saturated) fat) and energy value.

More information: Pravst et al. 2021, Front. Nutr. Doi: 10.3389/fnut.2021.798576
Food businesses

identification of opportunities for improving composition of foods (development of new foods, reformulation)
comparisons with other foods – use of comparative nutrition claims

Clinical practitionners

nutritional counselling in patients (evaluation of intakes of foods/nutrients)
preparation of diets for patients with special dietary needs (including allergies) or medical conditions (for example diabetes)